Tahoe Newsletter
Skiers/Riders Hooked Up For March!
Big POW For Nor Cal Skiers/Riders!Hello Skiers and Riders!

10″ new at Sierra and still dumping, 12″ at Sugar Bowl, 10″, Squaw Valley, 7" at Northstar, 10" at Mt. Rose, Heavenly 10", Kirkwood 16", Diamond Peak, 6" & Bear Valley 12"!

*The Skinny
Three storms are making their way through the High Sierra over the next few days. There has already been significant snowfall, and you can expect plenty more, dear readers.

Fantastic ski and ride conditions are ahead for the entire month of March, with great open terrain, good spring-like weather after the storm series passes through, and lots of great values.

Resorts like Mt. Rose are selling spring passes, that are valid all of next season as well. Awesome value for a mountain with the best snow around the basin.

*Ski Lessons
As a ski instructor, I see plenty of good skiers and riders, and plenty more who I hear reciting the Lord's Prayer as they blast down the fall line with little or no idea how they're going to stop, much less enjoy the fresh snow. For everyone who is stuck in survival mode, there is help!

Sierra is offering $100 off private lessons, Sunday-Thursday, off an already bargain rate. Also! an inside tip for taking advantage of the best instructors in Tahoe; at Northstar, California, take the Ultimate Four. Max four, and usually less, it can be like a bargain private lesson. Details below on both!

*Just In Case You Think Their Are No More Awesome Deals:
It's Ladies Day at Mt. Rose!
Ticket price:
It's Ladies Day Thursday TODAY -
$29 Online for Ladies ($34 at the resort)
DON'T MISS NEXT WEEK….
http://www.skirose.com

*Sports Basement!
Save an extra 10% OFF THE LOWEST MARKED PRICE using your slider discount at the Bay Area's best outdoor warehouse retailer! Ask for it at checkout!
http://www.sportsbasement.com

*Verticals Are Back!
We've got SOTC Crew Rims and Glass For Sale! All our Favorites including Polarized Fall Line, Speed Freaks, Sunburster, Fall Line Super Wraps, Fall Line Air and More! $14.99, free shipping and 100% guarantee you'll love them or money back!
We're Adding New Styles, Colors and Lens Every Day!
Check back and see what we have for our readers…
http://stores.ebay.com/slidingonthecheap/

*We're Giving Away Verticals & Sierra-at-Tahoe Tixs!
That's right, sliders Check below and see if you'll be soon sporting a pair of SOTC CREW Vertical Fall Line Polarized Rims and Glass, or skiing or riding (lovely) Sierra Freebie! Check for Sierra winners below the Sierra-at-Tahoe section below!
Winners of Verticals Here!

mattredd@*****.com
ddelorey88@*****.com
jej_04@*****.com
scree44@********.com
jknupp@*******.com
allamericanpainting1@*******.com

*Lodging
(Okay, this is amazing. Awesome hotel, just a minute walk from the Heavenly Gondola.)

Lake Tahoe Resort Hotel is back with a $109/night special valid Sunday-Thursday! You must use promotion code March 14 to receive this special rate.
http://www.tahoeresorthotel.com/home

*Epic Pass Goes Japanese!
Ski and ride the best of Japan and the USA on the Epic Pass; now includes access to world-renowned Niseko Resort

2014-2015 Epic Pass holders receive five free days at Niseko, Japan, as well as unlimited, unrestricted skiing in Colorado, Utah, and Tahoe, on the Epic Pass

The Epic Pass pays for itself in just over five days of skiing or riding
The Epic Pass will be available for purchase beginning March 10, 2014.http://www.epicpass.com

*Vail Resorts pass options!
The Epic Local Pass s perfect for guests who can navigate a pass with a few more restrictions on their winter vacation. The Epic Local Pass offers unlimited and unrestricted skiing or riding at Breckenridge, Keystone, Afton Alps, Mt. Brighton and Arapahoe Basin, with limited restrictions at Canyons, Heavenly, Northstar and Kirkwood. Also includes a total of 10 days at Vail and Beaver Creek with U.S. holiday restrictions. At the spring rate, the Epic Local Pass pays for itself in just over four days.

The Epic 7-Day is ideal for guests who only plan to ski seven days throughout the winter season. It features seven unrestricted days of skiing and riding at Vail, Beaver Creek, Breckenridge, Keystone and Arapahoe Basin in Colorado; Canyons in Park City, Utah; Heavenly, Northstar and Kirkwood in Tahoe, Mt. Brighton and Afton Alps.
http://www.epicpass.com
Passes will be available for purchase beginning March 10, 2014.

*Spring Break Heavenly Deal!
Heavenly Deal For Spring Breakers!

*Bear Valley!
*Tremendous $12 Tuesdays?!
EVERY TUESDAY IN MARCH.
$12 lift tickets (6+),
$12 rental gear (13+),
$12 lessons (13+).
http://www.bearvalley.com

*So Cute! Bear Valley!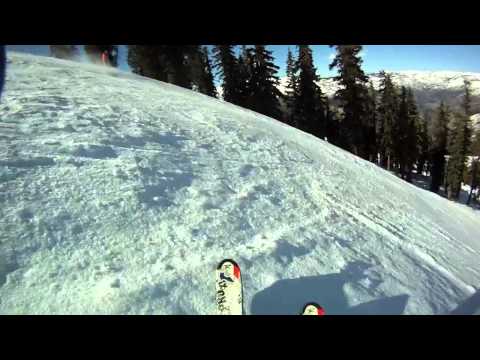 *Sugar Bowl
*Facebook
We update Facebook everyday with over-the-transom deals, videos, photos, ramblings on the latest Tahoe "gossip" and we're gonna giveaway a ton of CREW Verticals, lift tickets and more.
Fan us and then Ping us daily!
Ping Us On Facebook, Save A Mint and Win Vertical Sunglasses, Tickets and More!
*Sugar Bowl
Lift tickets are available for purchase at http://www.sugarbowl.com/tickets
The site displays various prices based on day, skiers and riders can purchase tickets for the following day, or for months ahead. The approximate price of an adult lift ticket online is $67 regular season while a holiday lift ticket at the window is $88. After purchasing, print a confirmation from the convenience of a personal computer and redeem printed confirmation at the Mt. Judah Special Tickets office.
The unique option to purchase tickets online for next day use is only available at a few ski resorts in the Tahoe area. This allows skiers and riders to take advantage of discounts when it accommodates their schedule or after a strong storm blows into the area.
Sugar Bowl Lift Tickets
Prices Subject to Change
Adults (23-59) $82
Young Adults (13-22) $70
Children (6-12) $30
Seniors (60-69) $72
Super Seniors (70+) $32
Children 5 and under FREE FREE
*Save $100 Off Private Lessons at Sierra!
Private lessons are a great way to get started on the slopes or to elevate your skiing and riding to the next level. With one-on-one or small group instruction, a student can often progress his/her abilities more in one lesson than in an entire season without professional instruction. http://www.sierratahoe.com
Mt. Rose Premier Spring Pass! Ski This Year And Next!
*Mt. Rose-Ski Tahoe
PREMIER SPRING PASSES
Ski the rest of this season, and ALL of the 2014-15 season! Unlimited Lift Access (no blackout dates)
plus tons of perks!• Two discounted $49 "Bring a Friend" lift tickets
valid any day*
• 25% discount on Mt. Rose food and drinks
• $40 Rosebuds kids lessons (void holidays)
• $29 private ski & snowboard lessons*
• 50% discount in the Repair Shop
• 25% off at 431 Sports & Apparel
• $1.00 off draft beer & house wine
• Monthly parties with discounts and prizes

Beginner Passes (Ages 11+) are only $199 for this Spring only – But $99 can be applied towards a 2014-15 Pass

Altitude is Everything! The best snow starts at 8260'
http://www.skirose.com

*Northstar, California
Get to know the mountain and the different areas at Northstar California at our complimentary 1.5 to 2 hour "Meet the Mountain" tours for intermediate and advanced (levels 5+) skiers and riders.

Tour Duration
1.5 hours to 2 hours.

Meeting Times + Locations
Offered Friday – Sunday at 10:00 a.m. and 1:00 p.m.
Tours meet at the the bottom of the Arrow Express chairlift at mid-mountain. There will be signage.

*Northstar Ultimate Four!
The small group sizes in Northstar's Ultimate 4 programs will provide students with more one-on-one time with our Pros.
Ultimate 4 Small Group Lesson Amenities:
The small, intimate group with no more than 4 students.
Lots of opportunity for one on one feedback
Get on the hill earlier for first access to the powder, fresh groomers, or beginner lifts.
Customize your experience; Choose adventure, guiding or learning.

Ultimate 4 Group Lesson Rates + Information
Ultimate 4 Ski Lessons for Adults (13+)
Levels 1-5 include limited lift ticket, demo equipment and lesson.
Levels 6+ include demo equipment and lesson.
Lift ticket is additional cost.
Maximum of 4 students per class. Offered daily.
http://www.skinorthstar.com

Diamond Peak, Great Value Choice, For Your Family!
*Diamond Peak
Last Tracks every Saturday: Enjoy wine tasting and appetizers at the unique mid-mountain Snowflake Lodge overlooking Lake Tahoe before skiing/riding down a freshly groomed run! Tickets cost $34, participants must be 21 years old to attend and ski/ride at an intermediate level. Buy Last Tracks tickets through http://www.diamondpeak.comFeb. 28-March 2: the 18th Annual Celebrity Winterfest: Celebrity Winterfest® is a high-profile, event-packed weekend that provides a unique opportunity for company team building, client development and fun head-to-head competition between the participating organizations and individuals.

The ski challenge is a modified downhill slalom. The festivities begin on Friday evening with a welcome reception where teams are introduced to their Special Olympics Athlete and celebrity. After a great day of skiing on Saturday, followed by an awards banquet, the weekend concludes on Sunday with the Polar Plungefest.

*Squaw Valley & Alpine Meadow!

*$39 BEGINNER LIFT TICKET
No need to purchase an all mountain lift ticket. For a limited time, get a discounted $39 beginner lift ticket good at our specialized learning area. Ticket valid on SnoVentures lift & carpet. Available for purchase at SnoVentures Activity Zone, Guest Services & Sales Center, Squaw Kids, ski rentals and Olympic House Demo Center.

*FLY & SKI FREE DEAL
Guests arriving by airplane can ski or ride the afternoon and evening for free! Present your same-day commercial airline boarding pass with a matching photo ID at the Squaw Valley Tickets & Season Pass office and receive a complimentary lift ticket good from 1-4pm as well as night skiing, when night operations are in effect (Squaw Valley Only).

*ACTIVE DUTY MILITARY DISCOUNT
Squaw Valley & Alpine Meadows stand behind all of our men and women in the U.S. armed forces. As a thank you, we offer U.S. active duty military FREE lift tickets valid Sunday-Friday, non-holiday for the 2013-14 season.

Must present U.S. active duty military ID at the Tickets & Season Pass office at Squaw Valley or Alpine Meadows.

http://squaw.com/the-mountain/lift-tickets-and-passes/lift-ticket-deals#content_title

*Get your Squaw Valley/Alpine Meadows Tahoe Super 4-pack!
4 tickets valid at Squaw Valley and Alpine Meadows- no blackout dates- for just $349. With recent storms and more snow in the forecast, now is the time to get your Tahoe Super 4-pack.
Squaw/Alpine Super 4 Pack!

Sierra at Tahoe Offer Great Values For Our Crew!
*Sierra-at-Tahoe
Jump on our free South Shore Shuttle providing a comfortable and convenient alternative to driving to Sierra-at-Tahoe Resort from stops around South Lake Tahoe.
Shuttle Bus Info: 530.659.7453*Sierra 3 Pak!
The 3-Pak is one lift ticket valid for any three days of the 2013-14 season, including holiday dates; dates do not need to be consecutive. All 3-Pak Lift Tickets are held in electronic Will-Call and can be picked up at any ticket location at the resort.
http://www.sierratahoe.com

*Lift Ticket & Lunch!
Ages: 23-69. Includes one all day Adult lift ticket and one $14 Lunch Voucher. Offer valid Monday – Friday excluding 1/20/14; 2/17/14 – 2/21/14.
http://www.sierratahoe.com

*Winners of a Sierra-at-Tahoe Lift Ticket!
If you see your e-mail below, E-mail kwtinto@aol.com to get in touch and claim your prize within seven days of the newsletter date!

tlombard75@*******.com
kmasterson4@*****.com
jrodnakhawaii@*****.com
dolores.mcintyre@**.gov
tnorth81@*******.com
snowpals@*****.com

Sign Up For Our Free Newsletter And Join The SOTC Crew!
*Homewood Means Family Value!
About SnowFest!: Every spring since 1982, North Lake Tahoe comes alive with 10 fun-filled days and nights, jam packed with events and activities for all ages. This year, the annual favorites will be back, along with a host of great new ones! On and off the mountain, at North Tahoe's numerous resorts and vibrant lakeside neighborhoods, there's something for everyone.The Dog Pull
Noon – 3 p.m. at Homewood's North Lodge
"Calling ALL Dogs! Calling ALL Dogs!" Enjoy some friendly racing for dogs of all ages and sizes. There will be treats for all competitors and prizes for winners! $10 entry fee with registration at 11 a.m.

The Tahoe Mountain Man Contest
3 – 4:30 p.m. at Homewood's North Lodge
How Tahoe are YOU? Put yourself to the test in this obstacle course of Tahoe-specific activities that includes everything from scaring away a bear and putting chains on to shoveling and climbing a giant berm. ALL in ski boots! The event will have 8 challenges, and the person with the fastest time completing the course wins! 1st, 2nd, and 3rd prizes to be awarded with a grand prize of a dinner for 2!

In addition, Homewood is hosting a sale on Demo Skis going on in our Homewood Mountain Sports retail store, with brand-new skis at 30% off.
*Sign-Up For The Free Newsletter! Free Lift Tickets, More!
We start giving away FREE lift tickets to winners on our newsletter next week. Sign up and you're automatically entered to win!
http://www.slidingonthecheap.comKevin Tinto
Editor-in-Chief
Slidingonthecheap.com